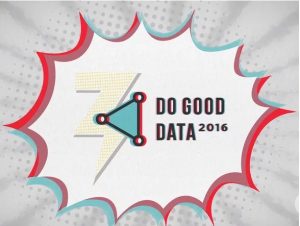 I'm attending the Do Good Data conference this week in Chicago. Looking at the line-up, it's clear that there are exciting new techniques, capacities and opportunities for using data and tech for social change work. That said, there is also a widening gulf between which hard skills could be useful for social change organizations, and which hard skills they can access.
How can we ensure that the most creative and effective social change groups have access to the best tech but don't get distracted chasing it? And how can we ensure that the people who understand the politics have the power to make strategic choices about what to do with their limited resources?
This year, we'll be experimenting with ways of capturing accessible information about high-level concepts, interconnected data and technology components, project design building-blocks, and archetypal examples. The aim is to build social change groups' capacity to think creatively and plan effectively for innovative uses of data and tech, without having to master hard skills. You can read more about our rationale in our 2016-2017 strategy.
As part of that work, we are always excited to learn more about how other organizations are designing capacity development for complex concepts. Right now, I'm looking forward to learning more from The Impact Lab's pre-conference intensive Intro to Data Science: Models, Tools, and Prototypes.
If you are a social change organization interested in discussing your project, email us to book a call. It's what we do.
And if you are at Do Good Data, come find me, especially if you want to talk about new forms of capacity development – I'm @alixtrot on Twitter!