Are you working on social change issues in Sub-Saharan Africa? Do injustice, corruption and inequalities in your community motivate your work? Do you use data and technology in your daily work?
Apply to be The Engine Room's Matchbox partner!
(Lire cet article en français)
What is Matchbox?
Matchbox is The Engine Room's flagship support program, designed with transparency and accountability initiatives in mind. We provide support to partners in three main categories:
Data
Technology
Overall Strategy
Our most powerful projects combine all three, with our partners tackling topics ranging from digitising politicians' expenses, improving municipal compliance with access to information laws, monitoring petroleum exploration license sales, and many others.
Every Matchbox process is different and we personalize our work from the areas of support, to the team of experts we bring onboard to help. Here's a (non-exclusive) list of the type of support we have provided: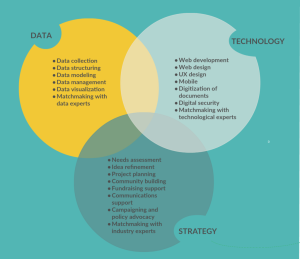 You can read more about our previous Matchbox partners and their work here.
Why should you apply?
If you or your organisation is doing work around social change issues with a focus on transparency and accountability and you are grappling with the questions below, you might be the potential partner we are looking for!
When and how should I incorporate data and technology into my work?
How can I use data and technology to make my project even stronger?
What type of technology is the most useful for my project and what skills are required to use data and technology more effectively in my work?
Can I just have a technology deployed without a bespoke strategy in place? Probably not, but how do I start crafting one?
How does the Matchbox application process work?
Below is a summary of how both the application and the selection processes are run.
Matchbox partnerships start with an application where potential partners explain the problem they are working to address and their ideas for addressing it.
We then assess projects along our partner criteria and select partners we're going to work with. We do not have the resources to provide in-depth Matchbox support to every project, but we do our best to add value to every project that applies.
For these partners, we develop a project plan and bring a team of experts together to make the project a success (this expertise is sometimes drawn from a diverse network of experts and is sometimes from our in-house team).
Finally, we help our partners implement their projects in the most effective and successful way.
While the Matchbox process might look long at first, this is because we want to make sure that we are working with groups that we can help create the most impact with.
The deadline for applications is 16 December 2016.
What do people say about Matchbox?
"Thanks to the Matchbox process, we understood that strategic planning is fundamental for the creation and implementation of a strong project."
– ¿Quién Compró?
"Working with The Engine Room was a really positive experience. Right from the outset the collaboration allowed us to plan and design in detail the functionality, layout, and use of the platform that we wanted to build. A quick and dynamic workflow allowed both organizations to work together to create a mockup of the site that we are now using in the next phase of the project."
– Directorio Legislativo
You can read more about our past experiences here.
Ready to apply?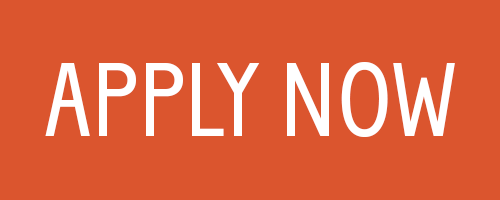 Questions?
For the sake of clarity and simplicity, all the information about Matchbox can't be featured in this call for applications and you may require additional information or have some questions.
Do get in touch with us at post@theengineroom.org and we will get back to you as soon as we can!
You can also read more about our previous Matchbox partners and their work here.