Walking through a former torture center can be a painful experience. Walking through a former torture center the day the coup was commemorated in Chile can be so suffocating that you want to run away.
Visiting one of these houses, seeing a plug next to a bathtub and knowing why it is there, has never been easy for me. But seeing Mansion Seré, one of these detention houses from Argentina, through augmented reality was a breath of fresh air.
Mansión Seré was one of the 340 recognized detention centers in Argentina that operated between 1976 and 1978 as clandestine torture centers.  Mansión Seré was demolished a few years ago, but there were many more of these houses disseminated throughout the country, sometimes in collaboration with other Latin American Governments.
We have the numbers and information that tell the scale of the atrocities: figures for illegal detentions, torture, executions and disappearances, recognized by the State and civil organizations. Even the number detention of houses identified. To help understand this issue, we could create data visualizations, comparative tables, timelines. Perhaps we'd choose to do this by habit, or because we have the tools at hand.
But what if there was a better way of telling the Mansión Seré story?
Sarah Slobin encountered a similar situation when she was working on an immersive project for The Wall Street Journal as Visual Editor of Trials, the story of a group of families of children living with life-threatening diseases.
After this process, one of her very clear lessons was that data comes from people:
"It's a mark that someone has left behind, or a mark that someone has put their hands on to collect. And in our excitement to harden that data into visualizations we often forget that behind those numbers are human beings".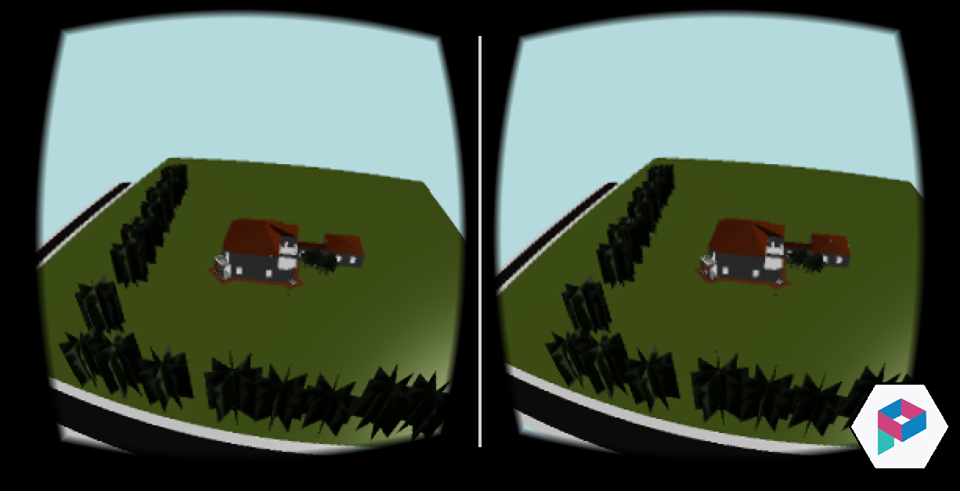 Her perspective has been brought to life with the Mansión Seré augmented reality experience, created by Martín Rabaglia, Juan Charovsky, Ariel Moyano and Gia Castello. The 3D model, initially developed using Sketchlab, was then further improved at the MediaParty Hackathon in 2015 and later accompanied by audio of people who were detained  at Mansión Seré. These audio testimonies were provided by Memoria Abierta, an alliance of Argentine human rights organizations that promotes report on the violations of human rights, working since 1999.
Walking through Mansión Seré, mediated by cardboard augmented reality glasses, lets you get some distance, gain some control of your visit to a place that can be a very painful one.
The emotional distance is enhanced with just a few pixels representation; just a model of the house, not the house itself.  No representations of people, but the voices of former detainees who guide you up the stairs, to see the empty mattresses where countless bodies that passed through.
The potential to experience this story through augmented reality not only opens the possibility of going through similar houses in other cities or countries, but also to do it in a place where you feel comfortable, calm, and where you can take a break if you need to.
Rabaglia hadn't experimented with 3D modeling until the hackathon, as told in his keynote at the last MediaParty. Nowadays, the team Periodismo Modelado has actually developed a tool to help beginners in augmented reality techniques to get ahead.
Using emerging technologies such as augmented reality and Virtual Reality (VR) to tell stories of this kind are actually part of a trend that Aron Pilhofer, Executive Editor of Digital for The Guardian, calls participatory or experiential journalism, "journalism that gives readers the ability to create their own stories."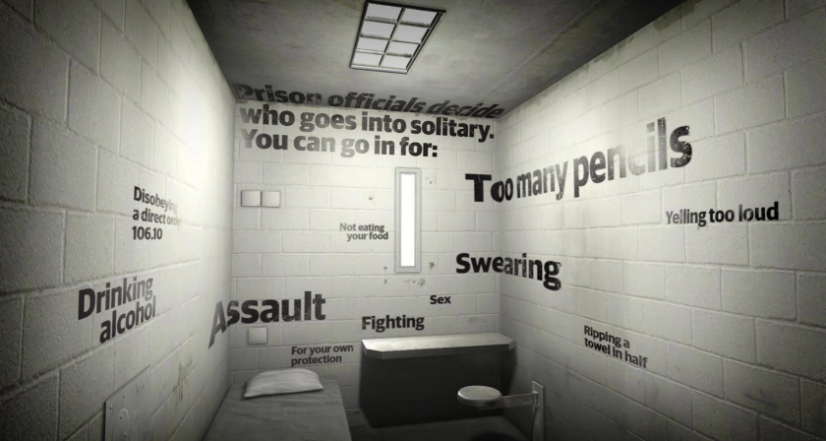 6×9: A virtual experience of solitary confinement (UK)
The Guardian's first virtual reality experience tells the story of the psychological damage that can ensue from isolation 23 hours a day in a cell measuring 6×9. "Every single frame was reported", said Pilhofer about the experience that was accompanied with testimonies, stats and psychologists discussions on solitary confinement.
These techniques have been addressed by large media companies like the New York  Times, BBC and The Guardian, who also are looking at them as a way to help establish sustainability of their organizations.
The popularity and media hype that surrounds some VR-based stories has seen people surface in its defence, who have even called VR the "empathy machine", because of its alleged empathy provoking properties. This point has been critical to human rights activists who reflect on collecting, analyzing and reporting data from a responsible perspective.
In this case of systematic human rights violations, we have numbers, we have information, because of pressure from national or international sectors. But the processes of structural violence means that we do not have all the data; we will never know exactly how many, how and where have been affected.
Memory exercises, such as the one performed due to the case of Mansión Seré, have the opportunity to precisely reconstruct those empty spaces, put coordinates to locations long demolished, and to imagine people who supposedly were never there.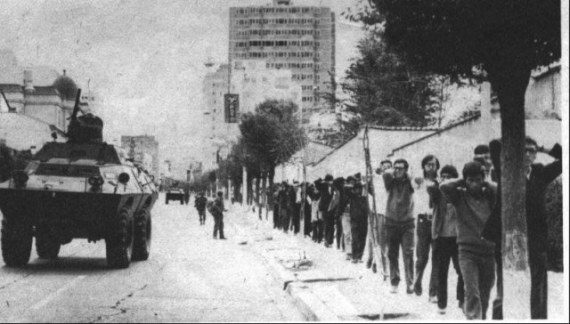 Asofamd Bolivia, La Pública y Bolivia Tech Hub seek to reconstruct the lives of those who disappeared during the military dictatorships that occurred in the country between 1960 and 1980. The team will identify resistance areas and will prepare digital walks through detention centers. The project will be accompanied by a longform story.
How-to
If you want to submerse and try Virtual Reality yourself, check out the tools Knight-Mozilla Fellow Dan Zajdband presented at MediaParty: Web VR Starter Kit, A-Frame and Guri VR. Also, we highly recommend reading these articles on the Responsible Data Forum about sharing data.