Following the ouster of president Hosni Mubarak, the Tahrir Data Project was launched to gather empirical evidence on how individuals participating in the Egyptian revolution used media. The Tahrir Data Project is organized around  three distinct data sets, each of which represent a different type of media user. They include:
TDS-a: The broader public of participants
An in-depth survey was designed to measure media-use patterns among average participants in the protests that led to the ouster of President Hosni Mubarak. The survey asked participants about their media-use during the protest, how they used media platforms in tandem, which media they found most useful, reliable and informative, and how censorship affected their media use. Please keep on reading for information on sample, structure, data, materials and more.
TDS-b: The tech-savvy coordinators
In-depth, semi-structured interviews were conducted with key actors involved in coordination and communication processes of the Egyptian protests. The interviews initially aimed to identify:
Enabling social factors
Enabling technical factors
Local sources and modes of strategic learning and skill development
Transnational sources and modes of strategic learning and skill development
Strategies for synchronous and asynchronous communication
Patterns of network dependence among organizers
Modes of organization
Modes of organization in response to censorship and violence
The interviews have been anonymized and are currently being coded for release as a nominal data set.
TDS-c: The transnational public that followed developments and spread information online
An archive of all tweets bearing the #jan25 hashtag between Jan 25th and March 20th was accessed through twapperkeeper.com (unfortunately, TK's archive
 download function has recently been discontinued
 due to conflict with Twitter's TOS). The resulting 800,000 tweets were then analyzed for reference to other countries, proportions of retweets, language and geographic distribution. The analysis is ongoing and promises exciting insights about the proliferation and impact of ad-hoc networks through hash tags.
All data for the project was collected in the weeks immediately following Mubaraks withdrawal from power, but analysis is ongoing. The Project is an on-going effort to engage interested parties in the data in order to support a more informed discussion of the role that media (digital and tradition) played (and continue to play) in the Egyptian revolution. 
---
THE TAHRIR DATA SET
A three part study on how digital media was used during the Egyptian uprisings of 2011.
Zeynep Tufekci presents TDS protester data atHarvard's Berkman Center for Internet and the Society
Christopher Wilson presents preliminary analysis at the Norwegian Centre for Human Rights.
Preliminary Analysis in the International Journal of Communication
---
TDS-a: Protester Media Use
An in-depth survey was designed to measure media-use patterns among "average" participants in the protests leading up to the Egyptian revolution of 2011, as distinct from the tech-savvy individuals widely attributed with coordinating the protests.  The survey asked participants about their media-use during the protest, how they used media platforms in tandem, which media they found most useful, reliable and informative, and how censorship affected their media use.
SAMPLE:
Originally to be conducted in Tahrir square and during demonstrations, safety concerns stemming from an army crackdown the night before the first interviews, an increasingly hostile public attitude towards protesters, and rumors about the return of pro-Mubarak thugs, led us to treat protesters as a hidden population. Initial interviews (approximately 100) conducted in the open confirmed this necessity, as they led to flawed data, subject anxiety and interrupted interviews. The survey and selection methodology was thus adjusted to accommodate a snowballing approach, whereby interview subjects were asked to volunteer interview additional subjects through their social networks, who would be willing to participate in the survey.
1200 interviews were conducted on the basis of snowballing between February 24th and March 1st, producing 1056 valid questionnaires.
It is widely considered nearly impossible to achieve a representative sample of the Egyptian population, due inconsistencies and political obfuscations in national census data. Even barring the problems in weighting a random sample, achieving a representative sample of participants in the Egyptian demonstrations would not be possible retroactively, as protest demographics varied dramatically from day to day and week to week throughout the protests.
As such, the survey sample cannot be considered statistically representative, but nonetheless provides strong data for a descriptive study on the media-use patterns of protesters.
A note on timing: This survey was carried out 1 week after the ousting of Hosni Mubarak, shortly after the carnival-like euphoria in Tahrir began to give way to popular anxiety and public antagonism, and immediately following the first incidence of military violence against protestors.  The 4 days during which the survey was conducted were marked by widespread debate on whether the protests should continue. Relatively small protests took place during this period, but nothing of the scale of those in weeks previous, or the following Friday.
A note on subject bias: In order to minimize subject's temptation to magnify their own role in the protest (initial discussions in the survey design phase uncovered a shocking number of individuals who has "started the revolution"), questions about motivation and date for first participation were asked at the end of the 40 minute interview.
SURVEY STRUCTURE:
The Survey Questionnaire includes 90 mandatory and 47 dependent questions, divided into 6 sections.
Section 1 includes 7 questions on demographic  and weighting information.
Section 2 includes 7-15 questions on media use patterns for 1o specific media, including text messaging, telephone (including mobile and landlines), satellite television, radio, print media (including newspapers and revolutionary leaflets), Twitter, Facebook, blogs, email and live communication (including face-to-face conversations, graffiti, banners and speeches at the protests). Each media section begins with a skip question to determine whether that media was used by the respondent during the protests, for protest related communication. Subsequent questions then address frequency of use, reasons for use, perceived reliability, and types of information use in combination with other media.
Section 3 asked whether respondents produced or viewed citizen-produced protest documentation such as videos or pictures, and on what media.
Section 4 asked respondents to rank the 3 most important, most informative, most frequently used, and most motivating media during the protest. Respondents were also asked to identify on which media they first heard about the protests, and any media through which they received discouraging information.
Section 5 address five information blockages during the protests, including the blockage of social media websites, internet networks, mobile and text networks, as well as the information blockages posed by curfew and threats to physical security. Respondents were asked whether each blockage was a "serious problem" and what media they used more as a result.
Section 6 concludes the survey with 2 questions especially prone to social preference bias: the date of first participation, and the whether this was the first protest the respondent had participated in.
DATA AND MATERIALS:
The resulting data documents up to 140 aspects of media behavior for each of the 1100 respondents.  The zip file below contains the data set, together with codebook,  overview document, license information and questionnaires in english and arabic.
engineroom_TDS-a_publicreleaseCCBY-NC_081013

This work is licensed under a Creative Commons Attribution-NonCommercial 3.0 Unported License.
CONCLUSIONS:
TDS-a has now been completely washed and inititial descriptive analyses have been run.  These first analyses indicate that social and digital media played a compelling–but in no way dominant–role for protesters in the Egyptian revolution. This was especially clear when comparing metrics for protest-related activities for specific types of media users. From an upcoming article:
Social media also displayed distinctive characteristics protester media-use. In addition to strong associations with characteristics and communication relevant to protest activity (such as documentation, motivating information, content relay and perceived content reliability) the "drop rates" (the comparative rates at which media users continued to use specific media for protest activities) indicate that social media may be well suited to dynamic protest contexts.  Considering this in tandem with tendency of social media metrics to peak dramatically when expressed as a function of protest-media-users, suggests that the relationship between social media's functionality and users' behavior in protest contexts merits further study.
This, when considered in tandem with the TDS b & c, provides some interesting avenues for further research. It should also be sufficient to render debates about whether social media played an important in the protests largely moot.
Preliminary analysis has been published in the International Journal of Communication (ungated) and the Journal of Communication (pre-publish version here).
MATERIALS:

All survey materials are licensed under a Creative Commons Attribution-NonCommercial 3.0 Unported License.
TEAM:
30 local surveyors were hired through local NGOs to conduct the survey.
Survey Team Leaders included:
Ahmed Kheir

General Manager, Support for Information Technology

Zinab Kheir

Executive Director, Egyptian Association for Economic & Social Rights

Nagla Eid Ahmed

freelance researcher

Eman Kheir

freelance researcher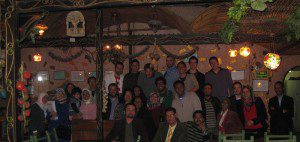 PARTNERS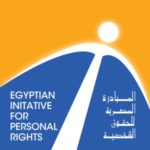 Established in 2002, the Egyptian Initiative for Personal Rights (EIPR) is an independent Egyptian human rights organization actively defending and promoting the personal rights and freedoms of individuals. EIPR has been actively engaged in the Egyptian protest movement, contributing to the Front to Defend Egyptian Protesters. EIPR hosted the Tahrir Data Project's survey team in Cairo, providing substantive input on data collection and data use.