What's going on with transparency and accountability in Southern Africa?
We recently launched the Matchbox project which provides project support for transparency and accountability projects in Southern Africa and Latin America. This support will allow organizations to integrate technology into their projects with strategic and technical assistance from The Engine Room. For the past two months The Engine Room has been reaching out, expanding our network and conducting interviews, in order to find our perfect matches. While recruiting and shortlisting outstanding projects, we have noticed trends in the region in how technology is being used to promote transparency and accountability.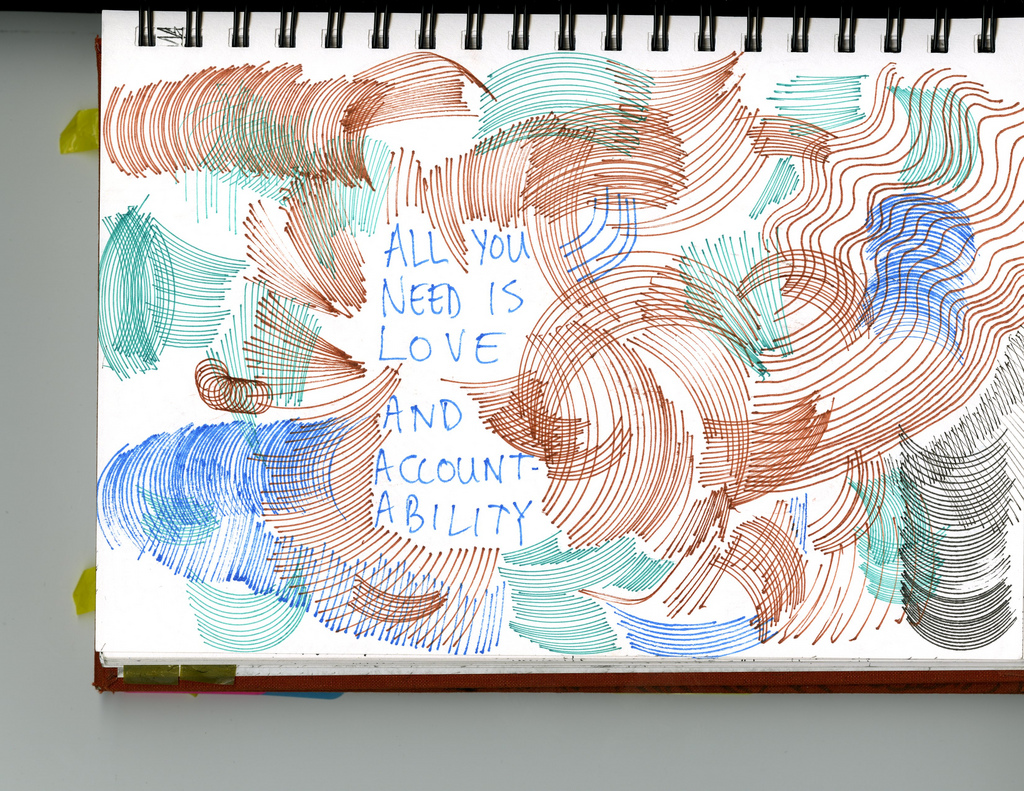 (Credit: dan paluska)[/caption]
Southern Africa presents an interesting case for our search for transparency and accountability projects because all 11 countries in the region vary quite considerably in terms of social awareness, political climate and civil society activity.
Examples of this diversity can be found when we look at neighbors Botswana and Zimbabwe. Largely ignored by major donor funders because of relative wealth, Botswana has a relatively docile civil society and a quiet political climate. Zimbabwe sits at the other end of the spectrum, with an extremely active civil society, despite the difficult political climate these organizations operate in. South Africa, because of its sheer size, will always be the big brother of the region. Despite these variations, we've found several common transparency and accountability themes.
Corruption
Corruption is a hot topic in the region. It has sparked dedicated government departments and citizen feedback monitoring systems. Zimbabwe and Angola are long standing proponents of crony capitalism. Botswana, which is generally considered to have the least corruption on the continent, has still developed a directorate on economic crime. Other countries have similar programs, many of which are not affiliated with government. The Anti-Corruption trust of Southern Africa was created in an effort to improve the efficacy of these programs, and aims to be the regional authority campaigning against corruption in both the private and public sectors. There are also some examples of technology being used to fight corruption, especially with popular platforms such as Ushahidi. In Zimbabwe, ipaidabribe.org.zw uses the Ushahidi platform to map cases of bribery and dubious civil servant activity, based on Janaagraha's I Paid A Bribe initiative based in India.
Extractive Industries
From the diamond fields of Zimbabwe to the oil wells in Angola, extractive industries monitoring and regulation is a major issue in Southern Africa. Due to the continual omission of important information about resource use and extraction, the public remains in the dark, and often is intentionally misinformed about these industries. That hasn't stopped organizations like the Center for Research and Development in Zimbabwe which encourages better resource management and civic education to promote human rights and sustainable development in communities affected by mining companies in eastern Zimbabwe. Institute for Public Policy and Research (IPPR) in Namibia, a research body that reports on political and economic issues that affect development in Namibia and distributes their research and data analysis online.
Democracy and Governance
Most countries in the region have multi-party democracies but there are still many cases where only one party dominates since obtaining independence e.g SWAPO in Namibia, BDP in Botswana, ZANU-PF in Zimbabwe and ANC in South Africa. Often these parties win by extremely large margins. Intimidation of the opposition and its supporters, or a general mistrust and lack of confidence in the opposition, often leads to these results. This leads us to question whether these countries are truly democracies.
Some organizations are attempting to hold elected leaders accountable to their promises by keeping track of attendance, decision making and the relationships between parliamentarians. In South Africa, the Freedom of Expression Institute (FXI) is doing very interesting work promoting transparency and freedom of expression by informing and advocating for the rights of workers and civil servants. Consequently the workers are encouraged to protest against the government lack of accountability and demand better pay and working conditions.
Healthcare
The HIV and TB crises have hit the region hard with many Southern African countries having the highest rates of infection in the world. These countries often have to spend a higher than average percentage of their budgets to support their infected populations. Many initiatives detailing government spending on healthcare, particularly HIV & TB programs, have become quite high profile. Centre for Economic Governance and AIDS in Africa (CEGAA) facilitates budget monitoring and expenditure tracking and has been involved in national AIDS spending assessments for various countries in Southern Africa. Their actions have helped to make budgetary decisions and spending on healthcare more transparent in affected countries.
Advocacy organizations are tackling a broad number of issues. And while diversity can sometimes be bad for sharing and learning across contexts, we hope that the Matchbox project can promote the valuable exchange of tactics and strategies within the themes outlined in this post. Examining these issues through the lens of accountability and transparency is producing new insights and new opportunities for support. If your organization is based in Southern Africa or Latin America and is interested in using technology for a transparency and accountability project please visit www.thematchbox.io to apply. The Engine Room is still looking for potential partners for the Matchbox project and the application process is rolling.