The amount of data available about almost anything is growing, but if it's not collected, processed and used in thoughtful and critical ways, the data increases risk of harm – especially to marginalised communities.
Many organisations doing evidence-based advocacy handle large amounts of data and need to strengthen their capacity to manage, store, and archive the data responsibly, as well as grow their knowledge on how to disseminate and present this data to external audiences in easily digestible ways.
Today we are launching a pilot of our new cohort learning programme: a collaborative course aimed to equip social justice leaders with the knowledge and tools needed for implementing responsible data (RD) practices and policies for their own internal operations, as well as for their advocacy efforts.
Our approach to cohort learning
Cohort learning represents a capacity building approach that connects peer support with tailored knowledge and vision, built from research, technical experimentation and community engagement The Engine Room has led over the past years.
Inspired by feminist movements and the "popular education" movement that emerged in Latin America and widely adopted in other parts of the world, we are proposing a participatory learning approach that will allow participants to share their individual knowledge and enrich each other through collective engagements with the cohort.
Through community-facing activities we will stress the "action/reflection" principle; as the Freire Foundation defines this: "It is not enough for people to come together in dialogue in order to gain knowledge of their social reality. They must act together upon their environment in order critically to reflect upon their reality and so transform it through further action and critical reflection."
What will the programme look like?
The learning process will consist of engaging sessions with experts from The Engine Room, asynchronous activities such as reading guided material and watching videos, and community building activities where participants facilitate conversations within their organisations and movements.
Once a module starts, participants will be asked to read selected material and watch presentations from the responsible data community. In the third week, participants will engage in a 1,5 hour session with the team that will lead to assignments meant to bring their learnings back to their communities for discussion. Throughout the module, participants will have the opportunity to connect online through an immersive virtual environment.
By the end of this learning programme, we hope that members of the cohort will be able to:
Apply responsible data principles to their own work.
Evaluate the relationship between power and the data they collect, and be able to identify and reject data practices that cause harm to the communities they serve.
Continue building connections with others in the field and accompany each other in their journey.
At the end of the program, participants will be connected to our Light Touch Support programme to receive guidance for their organisation to strengthen a responsible data area of their choice.
Programme content
Module 1: Introduction to responsible data management
During weeks 1 and 2, we'll focus on everyone getting to know each other and establishing some ground rules together for an inclusive space where we can explore ideas, ask questions and learn from each other. We will also start diving into key concepts and principles that drive responsible data management, and reflect on how your organisation may already be using responsible data practices and how you may be able to apply this framework in future.
Module 2: Justice-based approach to data
Given the array of harms that people have caused (and continue to cause) through their use (or misuse) of data, this module considers how to apply justice frameworks to data. The resources cover data justice, data feminism and decolonial approaches to managing and thinking about data through a variety of readings, podcast episodes and videos. We'll discuss what resonates and how these approaches can be applied in our various contexts.
Module 3: Where to start and what responsible data looks like for an organisation
It's time to dive deeper into responsible data management. We'll look at what RD means for your organisation, collective or movement, help you to understand where you've taken steps already and where you need to fill in gaps, and start strategising about ways to further apply the RD principles.
Module 4: Becoming RAD
Using what we've learned in previous modules, we'll now focus on practical applications of RD. We'll dive deeper into the data lifecycle, spend time on topics relevant to data collection such as informed consent, walk you through activities such as storing and analysing data, and lastly discuss ways of sharing your data safely and securely. Through this session, you'll learn how to start developing your plan for data retention, archiving and deletion and how to map your organisation's critical information management processes and assets, as well as potential data risks and harms.
Module 5: Moving Forward
RD encompasses every stage of the data process, from data collection to deletion. It's a lot to work on, so how do you figure out where to start? We'll explore how to make RD transformations doable by beginning with a few simple changes and developing a plan for identifying and addressing gaps.
Programme team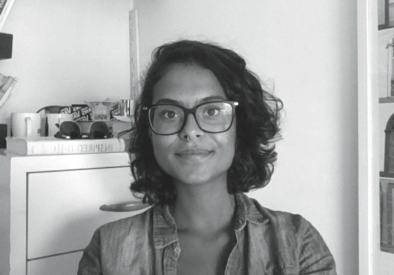 Barbara is a Brazilian activist and researcher who is interested in exploring how technology and data can help us achieve social justice. She has worked defending the right to public information and transparency, advocating for open government, supporting women's rights and mobilising against racism and online abuse. Bárbara co-founded Minas Programam, an initiative designed to share knowledge about technology with girls and women from São Paulo.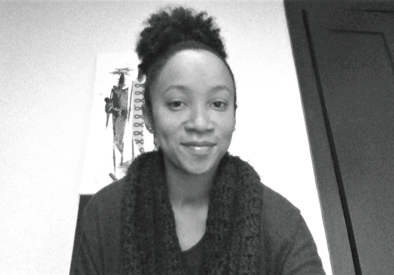 Cathy is interested in the intersection between data, technology and humanity. Prior to joining The Engine Room, Cathy worked at GitLab Inc. and Keystone Accountability as a data analyst. She has led and supported projects on a range of issues, from youth employment to rule of law and international health.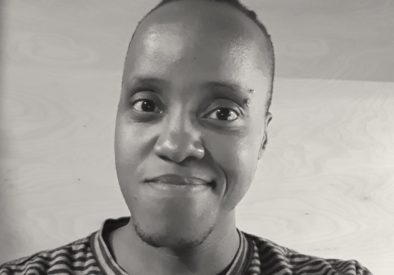 Joshua is interested in working with activists across different contexts to find holistic solutions to the injustices in the world. He has expertise in working with regional and global human rights mechanisms, and experience in media advocacy and capacity strengthening. Before joining our team, Joshua was Advocacy and programmes Manager at Iranti.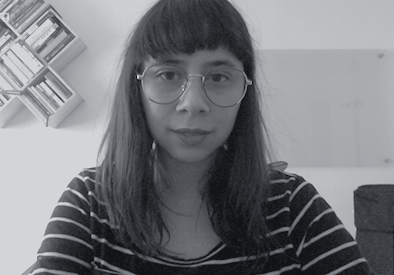 Paola is a cyber-feminist Chilean activist and creative thinker. Before joining The Engine Room, she led Poderomedia Foundation's training programme for Latin American journalists and developers; as facilitator of a global community of activists mapping power networks; and as a consultant to nonprofits. She works closely with feminist and social justice activists and technologists, and she contributes actively to the organisational security practitioner and cyber-feminist communities.

How to apply
The programme is run in English and offers learning, knowledge-sharing and community engagement opportunities for a cohort of 10 social justice activists.
The programme is open to applicants who:
belong to a social justice organisation, network, coalition or collective,
are rooted in their local context,
collect data about their community for advocacy purposes,
have questions about how to better handle data in their organisation, and
are interested in learning more about the intersection between data and justice.
Participants will need to dedicate 2 to 3 hours to the programme per week, over 12 weeks. You can apply by filling out the application form before February 10. If you have any questions about the pilot program, you can reach us at paola@theengineroom.org or joshua@theengineroom.org.
Photo by Daniil Silantev on Unsplash