We're hiring a Head of Product at The Engine Room! Find out more and apply below.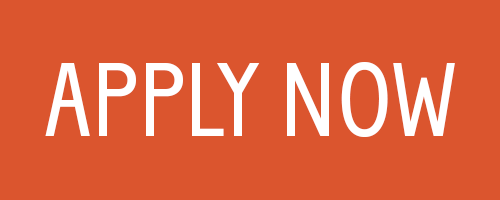 Background
The Engine Room supports social change organisations and change agents to use data and technology to increase their impact. We do this through a variety of support formats.
All of our work has two goals: increase the capacity of social change agents to use data and technology strategically; and produce high quality products that have real world impact.
Since our inception in 2011, we have worked with hundreds of partners – from large INGOS to small national level initiatives – on hundreds of projects.
As we grow, we are recruiting a Director to lead our emerging Transmission team.
The Transmission team:
delivers ace design, data, and technology support to partners, and works with other Engine Room teams to blend strategy and specialist expertise into the support we provide.

manages the implementation of our support formats.
About the role
The Transmission Director (AKA Head of Product) will:
Manage the Transmission team to peak performance: the team will underpromise and overdeliver, meet deadlines, hit growth targets, and grow business.

Liaise with other project teams to assemble multidisciplinary teams to effectively address the needs of partners and capitalise on the potential of projects.

Recruit to grow the Transmission team.

Work with the senior management team to identify opportunities, maintain a supportive and enabling work environment for our colleagues, and ensure we are generating as much impact as we can with the resources we have.
Who are you?
You believe that technology and data can transform the social sector and have hugely positive effects on people's lives. But you think technology without strategy and human-centred design is a waste of time and resources.
You like for things to be super well-executed. You do everything you can to give your team the space and support they need to develop and perform. You have experience managing multi-disciplinary teams to deliver on strong design, iterative development, documentation, and impactful launch. You enjoy business operations and planning for the future growth of your work.
You think open process is key to learning. You balance experimentation with a diligence in scaling what works. You are a clear communicator and an avid learner. You stay curious and like to learn from others. You are masterful at selecting the right gifs.
Desired experience:
5 years experience in a socially conscious company or non-profit technology organisation.

2+ years experience managing multi-disciplinary teams to deliver on design, data, and technology processes.

Competency in design process, data analysis, backend development, and web development. Expertise in one or more.

Demonstrated history of business development with diverse types of partners.

Fluency in English required, additional languages a serious plus.
About the position:
Position: Director of Transmission
Salary

:  75,000-120,000 USD per year, depending on skills, experience and location

Start date

:  1 July 2017

Application process

:  This is a rolling application. We will be reviewing applications as we receive them. We encourage those interested to

apply as soon as possible

. Apply here.
But enough about you, who are we?

We're a remote team of 16 people based in 10 countries. We combine hard work and hilarity to do, learn, and grow.
We are allergic to hype, and we think it's key to build the capacity of local and national organisations to take control of their innovation with data and technology. We work alongside partners.
We believe in people, not technology. But we think that technology and data have the power to dramatically grow the capacity and effectiveness of social sector organisations. If only they could wrap their heads around it and get support in early experimentation and change management.
That's where The Engine Room come in.
Interesting in applying to be the new Director of Transmission @ The Engine Room? Apply here.