Launching Alidade, an interactive tool that explains what to look for when using technology for social change.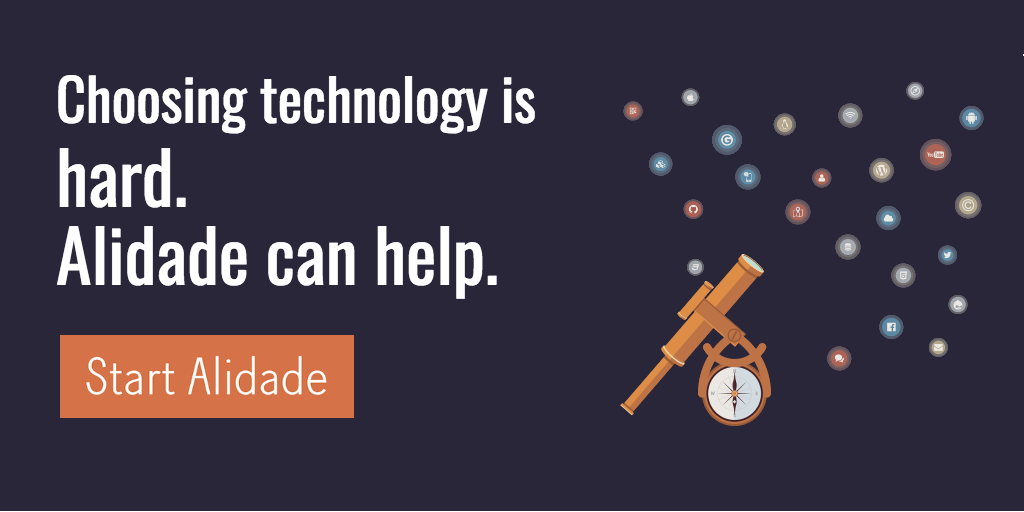 We know that tech can increase chances for success – if done right. But it's often hard for social change projects whose skills don't already lie in technology to know how technology can be integrated or which tool would be the most useful for them.
Our own research suggests that lots of organisations are grappling with these questions. In 2015-16, in a project supported by Making All Voices Count (MAVC) with the Network Society Lab and Mtaani Initiative, we found that Kenyan and South African transparency and accountability initiatives were largely unhappy with the technology tools they were choosing.
They were also regularly missing out key steps that might have helped them – like checking what alternatives were already out there, or taking more time to ask their users what they really needed.
Like most researchers, we put out a multi-page PDF with detailed findings (summary here), and published a paper in an edition of the (now open-access) IDS Bulletin that highlighted research from many MAVC research projects.  
But while we felt this was important and useful, we also worried that many project-managers we knew wouldn't have the time to read them.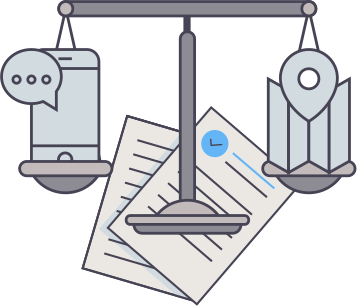 To make the recommendations more practical and useful, we wanted to try something different.
So, with further support from MAVC, we created Alidade – an interactive guide that helps social change organisations ask the questions that can help them decide what kind of technology tool would fit with their project.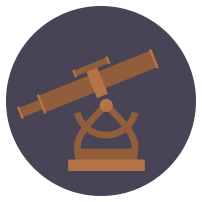 Aliwhat?
An alidade is a cross between a telescope and a compass – something that lets you decide where you want to go, and helps you navigate to get there. Just like the navigational instrument, Alidade aims to help you focus on what your project needs to do to reach its goal.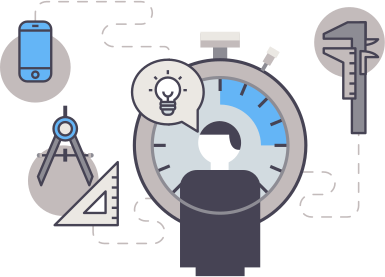 Alidade is a series of guided questions along each step of the process of choosing technology: from assessing your users' technology habits, to deciding which technical partner can do what you want. It's divided into four steps: 
Understanding your needs – clarifying your project's objectives, and what your users want
Understanding the tech – setting out your requirements, and researching what options are already out there
Trying it out – planning a trial of the technology options you're considering, with your users
Getting help (if you need it) – working out what kind of technical support you might need to implement or manage the technology you have chosen.
Each step includes tips, real-life examples, and useful resources to help you answer the questions.
At the end, Alidade produces a structured PDF document that you can use to get colleagues on board with your idea; explain your requirements to technical providers; or show funders that you've done your homework.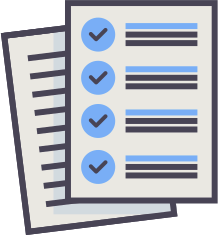 How did we get to this point? Appropriately enough, finding the right technology to help people find the right technology wasn't all that straightforward (see what we did there?). 
We'd already created an initial version of Alidade (known as the Tool Selection Assistant) after the research was launched in 2016 – but after piloting it with Kenyan and South African organisations for several months, we knew it needed more work. Many of the people we showed it to said that it wasn't clear what the tool did, or how it could be useful.
The process itself was a long road, too – like many of the organisations in our research, we found that building tech tools from scratch is more complicated and takes longer than expected.
To improve the tool, we decided to take our own medicine.
To find where most Alidade needed improvements, we decided to test its process on the tool itself. Here, we were lucky that the Making All Voices Count programme gave us the time and financial support to do so – many of the organisations in our research said they would like to have done this kind of iterative testing, but lacked the freedom and resources to do so. Often, they were learning by doing
We went back to our potential users, and worked with Ruth Miller to run user experience (UX) testing sessions with transparency and accountability-focused organisations from Tanzania, Colombia, Indonesia, South Africa, Chile, Nigeria, Mexico and Slovakia. This brought up a whole range of things that we'd completely overlooked in our first iteration, from making it easier to start a project to rethinking how we presented tips and case studies.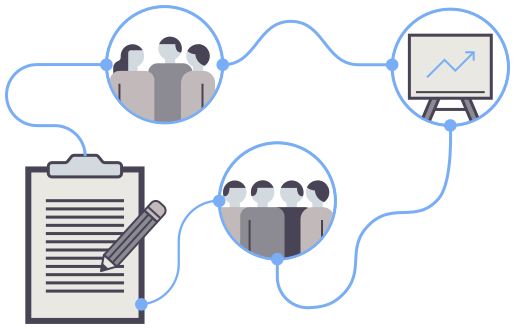 We were also lucky to get in-depth feedback and input from organisations that help transparency and accountability organisations use technology, including (among others) Laura Walker McDonald from SIMLab, Tania Lee from Caktus Group, Dirk Slater from Fabriders, Amy O'Donnell from Oxfam GB and Lynnae Day from Oxfam America. 
Once we'd collected as much feedback as we could, we worked with Ozren Muic to completely redesign Alidade's visual appearance, content and UX, introducing features that let you move more easily between steps, compare your answers with earlier stages in the process, and save your progress more easily. It's now ready, and available for any organisation to try.

We know that there's still plenty of room for improvement. Alidade is already the product of inputs from a wide range of people, and we'd love to hear to hear more ideas on how it could be adapted, modified or used.
Alidade's code is open source and available on Github – fork it there, or reach out to Alidade lead Tom Walker if you have suggestions or would like to be involved giving ongoing feedback. It's hosted on a secure server run by The Engine Room, but is also designed so that any organisation can host a version on their own server if they need to protect sensitive information.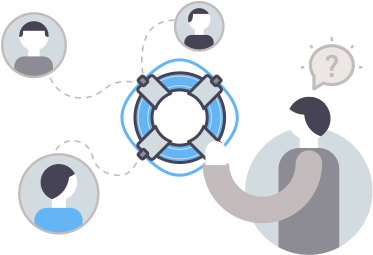 We hope that Alidade is useful for you or someone you know. But there's no substitute for advice from a real person. Alidade includes tips for finding support that works well with your organisation, but if you just want to talk now, The Engine Room's digital door is always open!
Set up a call with us to find out how we can help.
Acknowledgements
This project was supported by Making All Voices Count. In particular, it benefited from the input and support of Duncan Edwards and his colleagues at the Institute of Development Studies, the MAVC Community of Practice in South Africa, SANGONET, Buntwani, Blair Glencourse, Brooks Marmon and Accountability Lab, Liberia. Initial findings were presented at the 2015 Buntwani meeting in Johannesburg, and at a meeting of the MAVC Community of Practice in Johannesburg. We are grateful for the useful feedback we received from participants.
We would like to thank the participants in Kenya and South Africa that contributed to the study. Kenya-based participants include MapKibera Trust, Thamani Gems, The Slumcode Group, Africa's Voices, Amnesty International (Kenya office), Society for International Development (Kenya Dialogues Project), and Transparency International Kenya (Uwajibikaji Pamoja).
We would also like to thank people and organisations that participated in user testing of the second iteration of the tool. These included Neil Blazevic – DefendDefenders, Seember Nyager – Public Private Development Centre (Nigeria), Jenni Sawyer – Simavi (Tanzania), Kate McAlpine – Community for Children's Rights (Tanzania), Ernesto Peralta – Borde Politico (Mexico), Claire Launay – Transparencia Colombia (Colombia), Ana Harumi Hayashida Carrillo – Causa Natura (Mexico), Maria Jaraquemada – Espacio Publico (Chile), Vanja Karth – Democratic Governance and Rights Unit (South Africa), Sekar Ratnaningtyas – Transparency Indonesia (Indonesia); and Brian Byakuma – Rural Movement Initiative (Uganda).