Are you a civil society organisation or collective working within or with the health sector? Are you thinking about ways to collect, manage and store data more efficiently and securely? Are you looking to strengthen your organisation's capacity around responsible data practices? Please read on, our Light Touch Support programme might be a great fit for you!
How we can support you
One of our goals for the year is to increase our offer of support to organisations working at the intersection of health and social justice.
Through our Light Touch Support (LiTS) programme, we offer lightweight, pro bono support to organisations and individuals with questions about using data or technology in their social justice work. We work with a wide array of individuals and organisations, usually from within Latin America and Africa, most of whom work on some aspect of social justice. Our partners' technical backgrounds are as varied as the work they do – some are looking for specific, technical advice on their projects, while others want to get more familiar with broader conversations around using data or technology in their work.
At the beginning of a LiTS partnership, we connect with our partners to learn more about their work and understand the challenges they are facing. We then devise a support plan – the exact shape can vary and depends on the identified needs and context, but it often includes a mix of knowledge sharing, provision of technical feedback, drawing specific recommendations, facilitating connections to other organisations or experts, and sharing useful research, tools or resources.
Supporting organisations working on health and social justice
Organisations working at the intersection of health and social justice collect, manage and store a lot of data through community health projects, research programs and advocacy campaigns, and a significant portion of that data is often sensitive data that needs to be protected. Many organisations that reach out to us are interested in expanding capacity and expertise to securely and responsibly collect, manage and store data, particularly sensitive data.
Data collected from civil society has the potential to complement and enhance official state data collected by National Statistical Offices (NSOs) on various pandemics and epidemics such as HIV, TB and COVID-19 and their impact on marginalised groups. The repercussions of those pandemics have contributed to broader conversations around data and public health, such as:
Advocating for health data that is inclusive: Who is not being counted and who is left behind as a result?
Investigating how data is being used and managed: Who has control over our data and what is it being used for?
Learning about the risks associated with data: Can health data be used to abuse marginalised and vulnerable populations?
For many organisations, these conversations have sparked reflections at the organisational level and, through our work, we see that many groups working at the intersection of health and social justice are grappling with questions such as:
Are the ways we collect, share and store data and information that are more secure and more responsible?
How can we decide on what data to keep, and which one to delete?
How can I explore if there's a risk for our data to be accessed by unauthorised external parties?
How are the ways we use data impacting our work?
Are the digital platforms we use safe and effective for our context?
We support our partners by providing space to reflect on these questions, and offer tailored resources to strengthen organisations' data practices and processes.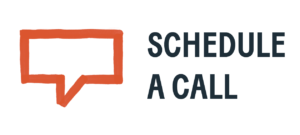 What do we mean by organisations working at the intersection of health and social justice?
By organisations working at the intersection of health and social justice, we are referring to civil society organisations working in the health sector in various ways, such as: advocating for access to care, addressing health inequities, influencing public health policy, providing support and care to beneficiaries, etc. This broad category can also include:

– Organisations focusing on specific health issues (such as HIV, TB, Malaria, or COVID-19), at a policy and/or advocacy level.
– Organisations promoting sexual and reproductive health and rights (SRHR) and/or reproductive justice.
– Organisations working on human rights issues that involve a health component, such as LGBTQ+ organisations addressing mental health issues, trans organisations advocating for access to gender affirming therapy, youth organisations promoting access to sexual and reproductive health services for young people, and more.
– Organisations directly providing specific health services to communities.
Going beyond Light-Touch Support
Once your organisation has engaged with our Light Touch Support multiple times, and it seems like you and your work might be a good potential fit for more intensive support, we may propose an exploratory call to discuss Matchbox-partnership possibilities.
Through our Matchbox Programme, we support selected organisations, over a period of 6 – 8 months, to think through the design, development and implementation of their data and tech project or general strategy – customising the support to the specific needs and contexts of our partners. Matchbox support can include targeted research, matchmaking with other organisations, and tailored recommendations.
Reach out and schedule a call with our team: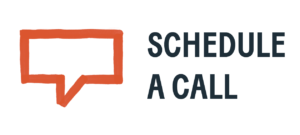 Image by Etactics Inc via Unsplash.